If you like free ebooks and lesbian stories you are in for a treat!
Tight month? Looking for something new? Can't have lesbian books showing up on your account history? Or just want to try out your lesbian novels before you go ahead and buy?
Whatever the reason, it is always handy to know where you can grab the best lesbian books without paying out. We've all been there!
Check out this Awesome list of places to get free lesbian fiction online! #wlw #WeNeedDiverseBooks #LesFic #QueerLit Click To Tweet
But if you feel bad about downloading free books online, just remember that the author is usually doing it because they want to gain more reviews and increase their readership.
So, when you stumble across a free ebook download and absolutely fall in love; why not repay the author by leaving a review? Or shout about the book on social media (if you can).
Okay, so you might want to sit down with your favourite beverage for this one, I have PACKED this blog with all of my hard-won knowledge of free lesbian books so it may take a while to get through!
Okay, this is a big one. You know Amazon, you know they have bestseller lists crammed full of the best LGBT books out there? Well, a surprising amount of readers have NO IDEA that they also have a FREE bestseller list right alongside the paid-for one!
Some of these are permafree so they will always be on the list – but many of them are on a short promotion which means it is well worth checking back every now and then to see what's on offer.
Just head over to Lesbian Bestsellers (or any other bestseller category) and check out the top 100 Free titles. Boom.
Hot tip: sometimes you do have to fish around for this one; if you can't get there on your phone, try switching to the desktop version of Amazon to hunt it out.
Smashwords have a super easy, user-friendly search that allows you to refine category listings by price – including free. This is a great place to check out some of the best lesbian literature that doesn't even appear on Amazon.
Amazon could learn a thing or two from these people! Take a Look.
Okay. If you haven't heard of ProlificWorks.com, you need to get over there now! Sign up to their list and you will get the latest free ebooks sent to your inbox, you can then choose which ones to download.
Now, the reason ProlificWorks.com is SO great is that many of the ebooks are free nowhere else, and some of them aren't even published yet! You can get your hands on early, pre-published, advanced copies of the latest and greatest LGBT titles out there. It's how I found out about Ice Massacre by Tiana Warner – killer mermaids and lesbians. I have NO regrets.
Downside? It's tricky to browse, so you do have to wait for good books to come to you.
This site is HUGE. There is everything here from poetry by Margaret Atwood to One Direction fan fiction by your niece's best friend (maybe that's just me?).
There is no dedicated LGBT section (despite huge campaigns) so the key here is the search function. As well as the obvious #Lesbian and #LesFic hashtags some other popular ones include #GirlxGirl or #GxG. This has some of the best LGBT books for teens as well as a huge library of lesbian short stories.
Why not start your journey by checking out my profile, give me a shout if you want some recommendations!
These started out in the '90s as a Xena fan fiction sites when we all needed to see those lesbian love scenes that we all *knew* were happening between the panels on the TV show! And (if that isn't awesome enough to get you interested) both of these websites have expanded to include massive catalogues not only of LGBT fan fiction and f/f slash fiction but of original stories many of which are written by the established doyens of lesbian literature.
As a side note, although still regularly updated, the websites are now old enough to be awesomely retro and I advise you check them out for the novelty factor alone!
This is a blog set up by some of the great and long-established names in lesbian fiction. They have reviews, guest posts, interviews, and even a podcast. It is a fantastic resource for everything LesFic and as well as an annual pre-Christmas lesbian fiction giveaway they call the 'hootenanny', they have a whole section of the website dedicated to free lesbian fiction including many free short stories.
It may not be a definitive guide, but it is well worth a look to see if your favourite lesbian author is mentioned or to try a new wlw author you might not otherwise have found.
I am not the only lesbian writer with a website and a mailing list where you can download a free ebook or read a short story online. I'm not going to list each and every wlw writer offering her work for free, but that's only because someone else had got there first!
IHeartLesFic.com has got a dedicated page crammed with all the author offers – it is kept up to date and new authors are being added all the time or changing their offers, so do keep checking back for the latest updates.
Tip 8. Get Them Sent to You!
This is by far the easiest way of getting hold of free lesbian books. There are thousands of subscription services out there, including TWO that are completely dedicated to lesbian books and not just lesbian romance: MyLesFic.com and LesFicNow.com.
The idea is simple, authors let the websites know when the books are free (or on sale) and the lovely ladies over at MyLesFic.com and LesFicNow.com send out an email every Friday and Monday respectively to tell you! What could be better?
There is also a bigger service you may not have heard of, Bookbub. These guys do not require an email sign up (but you get all the best deals sent to you if you do) as they also list the free and discounted titles on their website. They have a dedicated LGBT section, and while a majority of books are for fans of m/m relationships, there are still plenty of free (and discounted) lesbian books on their lists!
ALSO – if you have a favourite Lesbian Author, you can follow their Bookbub profile, and be the FIRST to know when their books are free or on sale! Check out my profile here.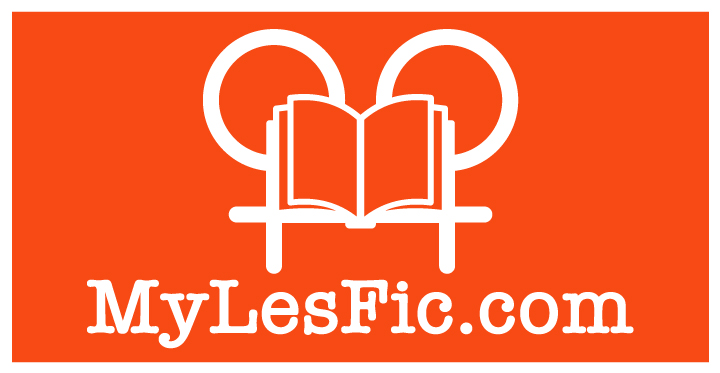 What did you think of my suggestions? If you found this blog then please make sure you share it, so that other eager fans of books with lesbian main characters can find it? Thank you 🙂
I found an Awesome list of places to get FREE lesbian fiction! Check it out! #WLW #WeNeedDiverseFiction #LesFic #QueerLit
Click To Tweet
What have I missed? 
I would LOVE to hear about your discoveries! Give me a shout if you find something fantastic or have a tip for me that I have missed, and check out those comments for fab suggestions from others!
Want more free lesbian books? Try this post: